Ubisoft has just made available the game Brawlhalla for Android two days before the official launch, planned to take place on the 6th. The title arrives on cell phones maintaining the same experience present on other platforms, including being compatible with crossplay. To date, the iOS version has not yet been released, and continues to accept pre-registration registrations.
Brawhalla is a platform fighting game along the lines of classics like Super Smash Bros., with support for up to eight participants per game. As usual, the goal is to throw opponents off the stage, with the characters' lives influencing how much they are projected after an attack.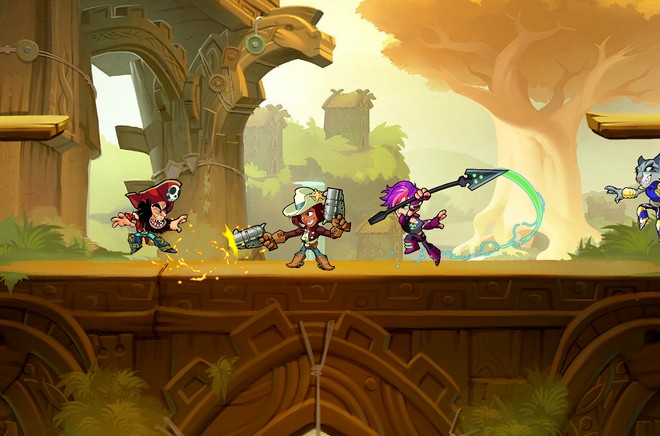 The game is free, but contains microtransactions with cosmetic items, as well as a Battle Pass that charges interested parties R $ 37.99 every three months, and a store with clothes, characters and chests that mix in-game money with real currency. Regarding gameplay, the title features controls on the screen, but it also supports Bluetooth controls, something crucial given the possibility of playing with users from other platforms.
Brawlhalla is available for PS4, Xbox One, PC, Nintendo Switch, in addition to the Android and iOS devices, which should receive the game later this week. The arrival of the game marks the strong investment of developers in mobile phones, which will also receive EVE Echoes, simplified version of the very famous MMO EVE Online, as well as Project xCloud, planned to show up on smartphones on September 4.