Snapchat suffered a lot at the hands of Facebook. That's because Zuckerberg was "too inspired" by the little yellow app's ghost to give Instagram a new meaning. Today, stories are as essential on the photo platform as the conventional feed.
Perhaps wanting to make a change, Snapchat will have features of … TikTok. Well, it's not like Instagram is too original to provide innovative tools for this product niche. So it will soon be possible to work with your creative videos from music on the service.
This is an idea that was established with the arrival of TikTok. There, users can use original music or tracks that can later be reused by other users. Thus, currents of challenges or reproductions are not difficult to originate from original content, giving continuity to an almost infinite chain of content.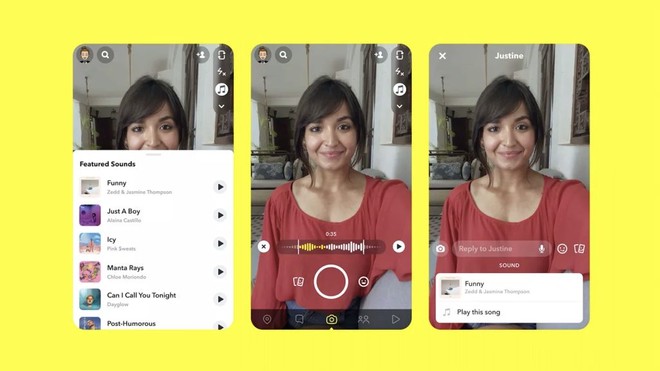 On Snapchat this should work slightly differently: the application will not have a hub on which it will be possible to list all content created with a given track. The company believes that users will prefer to keep the experience more personal and restricted to their circles of friends, which has always been a philosophy of the platform.
Entering the music industry market is not easy, but the app said it was prepared to offer varied content thanks to partnerships signed with Warner Music Group, Universal Music, Merlin and others.
The feature will be released soon in the United States, but is now available for testing for users in New Zealand and Australia.
The tool comes at an interesting time when TikTok may be about to be banned from the USA. A possible purchase by Microsoft is the way suggested by Donald Trump for the service to remain available there.
Remember, TikTok has also been restricted in India,