Wireless chargers are in vogue, proof of that are the different brands surrendering to technology, such as OnePlus itself, which recently announced Warp Charge Wireless with OnePlus Nord. On the other hand, this time we are going to talk about the next wireless charger that should be announced by Samsung, which had more details revealed today.
A successor to Samsung's Wireless Charger Duo is coming and this time it promises to charge up to 3 devices at once.
According to Evan Blass, the device should be advertised as a Wireless Charger Pad Trio and should allow you to carry an almost complete kit of the latest releases from South Korea: a Galaxy Watch, a Note 20 Ultra and a Galaxy Buds Live at the same time for through Qi technology. Check out an image released by the leaker: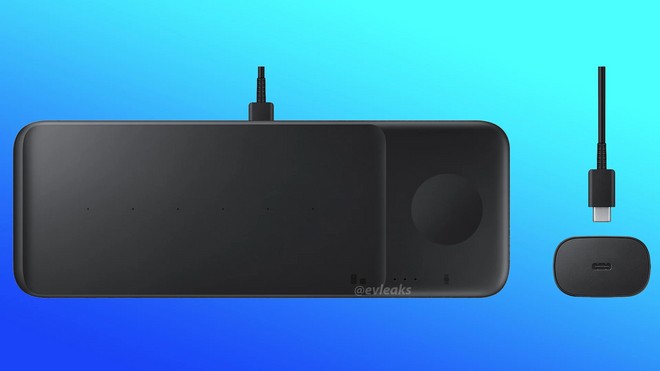 The charger will naturally use a USB-C connection to receive power and it is expected that it will be able to offer a speed of up to 15W to charge the devices.
The Wireless Charger Pad Trio should be launched next to the Galaxy Z Fold 2 next Tuesday, September 1st, after all it would be a beautiful opportunity for Samsung to show new products. There is still no information about the price, but judging that the Charger Pad Duo still costs 99 dollars (~ R $ 533), it is practically certain that the Charger Pad Trio will be more expensive.