The secret curtain on Samsung's highly anticipated Unpacked 2020 event has been lifted. Sharing the official video of the Galaxy Note 20 family, the latest of the leaks that leave no curiosity with the emergence of almost every detail about the devices to be introduced at the event. Here are the details of the leaked, Galaxy Note 20 family promotional video:
Introductory video of the Galaxy Note 20 family
Almost all of the 5 devices to be introduced at the event have been leaked. These devices, from the design to the technical details, are no longer a secret.
While the leaking of new details of the Samsung Watch 3 has recently been on the agenda, the official promotional videos of the new members of the Note family, one of the most popular series of Samsung, have leaked "evleaks", known as Evan Blass. While the video shared from the account is noteworthy, the Galaxy Note 20 5G and Galaxy Note 20 Ultra 5G models are seen. There are also some interesting details in this video.
The leaked video also reveals the new S Pen of the Galaxy Note 20 and Galaxy Note 20 Ultra with a true "pencil and paper feel". Samsung seems to have partnered with Microsoft to bring a feature that lets you convert notes into PowerPoint and Word files via the Samsung Notes app.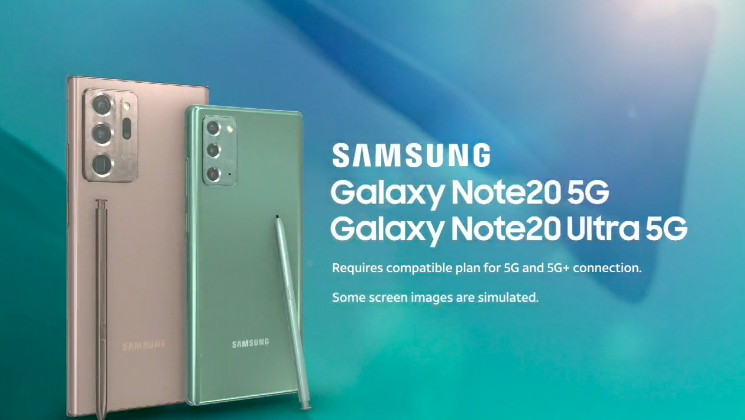 As can be seen with the promotional video of the Galaxy Note 20 family, the Samsung Galaxy Note 20 Ultra is built on a 6.9 inch WQHD + 120 Hz AMOLED display. The 108 Megapixel main camera on the back of the phone is accompanied by a 12 Megapixel ultra wide angle camera and 12 Megapixel telephoto. The phone also offers 12 GB of RAM and 256 GB of internal storage, while another 512 variant is offered.
Recently, Samsung's newest smartphones, Galaxy Note 20 and Galaxy Note 20 Ultra, have been on the agenda with the Exynos 990 processor in Europe. There are many users who argue that the Exynos 990 processor has been developed, and there are many users who do not like the performance of this processor.
On the front of the smartphone is a 10 Megapixel selfie camera. On the security side, the fingerprint sensor is presented in this model, which is also desired by many people.