New film studies have been continuing for two years for the cult movie series Matrix, which the Wachowski brothers started to shoot at the end of the 90's. Although the Matrix 4 shootings were disrupted due to coronavirus measures, shooting resumed in August. Although there have not been many leaks on the subject so far, the name may have emerged for the new Matrix movie.
Instagram post for Matrix 4 movie title revealed
The title of the new movie emerged when a make-up artist working on the set of the Matrix 4 movie shared the inner lining of a jacket sent by the Wachowski brothers. However, it was the gift card with the Wachowski brothers' thank-you message that came with this jacket that revealed the title of the movie.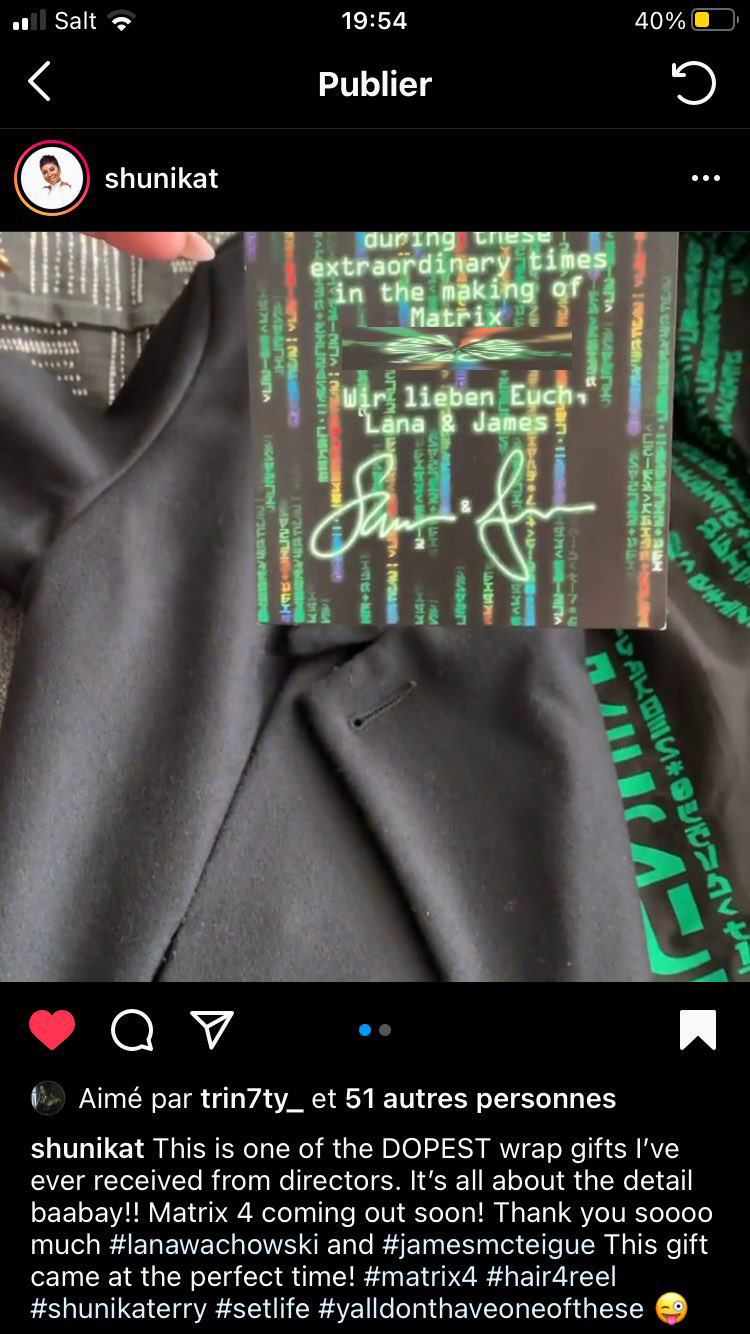 Under this acknowledgment, the name Matrix Resurrection draws attention. This naming translated into our language as Diriliş is actually not a surprise for the fans of the series. However, this nomenclature has not been confirmed yet. Although the account that shared it deleted the Instagram post, Reddit users were able to take a screenshot of the post.
The Matrix 4 movie Resurrection and its plot
First of all, if you haven't watched the Matrix series, the rest of the news may spoil the surprise. At the end of the movie Matrix 3, the Neo character's learning about the reality of the chosen person and resisting against the architect of the system brought the end of the city of Zion.
However, the character Neo, played by Keanu Reeves, had to choose between the woman he loves, Trinity, and Zion.
What happened to Neo, who used his choice in favor of Zion and donated himself to the system, and what kind of world humanity faced after the Matrix remained a question mark in the minds of the audience.
In Matrix 4 Resurrection, we may face the resurrection of the character Noe, based on his name in the movie. The inclusion of the Trinity character in the movie also reveals this emphasis on resurrection.
Finally, Matrix 4, which was announced to come to theaters on December 22, 2021, has already become one of the most anticipated films of this year.
How do you think the title of the Matrix 4 movie is? What do you think will be covered in the new Matrix movie? We are waiting your comments.