HGTV stars Jonathan and Drew Scott are currently hard at work on their Brother vs. Brother series, and apparently the competitive nature of this long-running show has led to a bit of heat on the internet. In fact, Jonathan Scott recently had a heyday with a fashion choice his twin made during filming, and he wasn't going to give up on it—even on multiple platforms.
It turns out that if you want to distinguish Property Brother from others, you don't need to look beyond their choice of clothes. This week, Jonathan Scott (the brother dating Zooey Deschanel) took to social media to share a look at his TV partner in crime and twin brother Drew. At first, the picture may seem harmless, but Jonathan had a hidden purpose in mind: to call his brother because of a too tight sweater. Let's take a look.
Ummm…yes or no with @MrDrewScott's construction sweater 🤣 pic.twitter.com/BxUPm5oGVr

— Jonathan Silver Scott (@JonathanScott) January 18, 2023
I mean, it's a tight sweater. Fashionable, but is it practical? According to him, Drew Scott supposedly wears a tiny sweater for the task he has to perform in the movie "Brother against Brother": construction. Not in order to meet with a client or conduct an interview, but in order to really do the job. Of course, he wants to look good on television, but Jonathan and, it seems, several members of the crew agree that his appearance may not be the best.
In fact, the tweet wasn't the end of the roast. Then Jonathan — the eldest of the two brothers in the property for four minutes — posted a video in his Instagram stories, in which he tells how the team treats the said tight sweater. In the video, Jonathan asked everyone: "Does anyone think that Drew's construction sweater is questionably small and tight?" Most of the crew raised their hands and agreed with Jonathan's hypothesis.
Except for this guy who broke out of the pack and was the defender of a tight sweater! Look at him, determined not to raise his hand!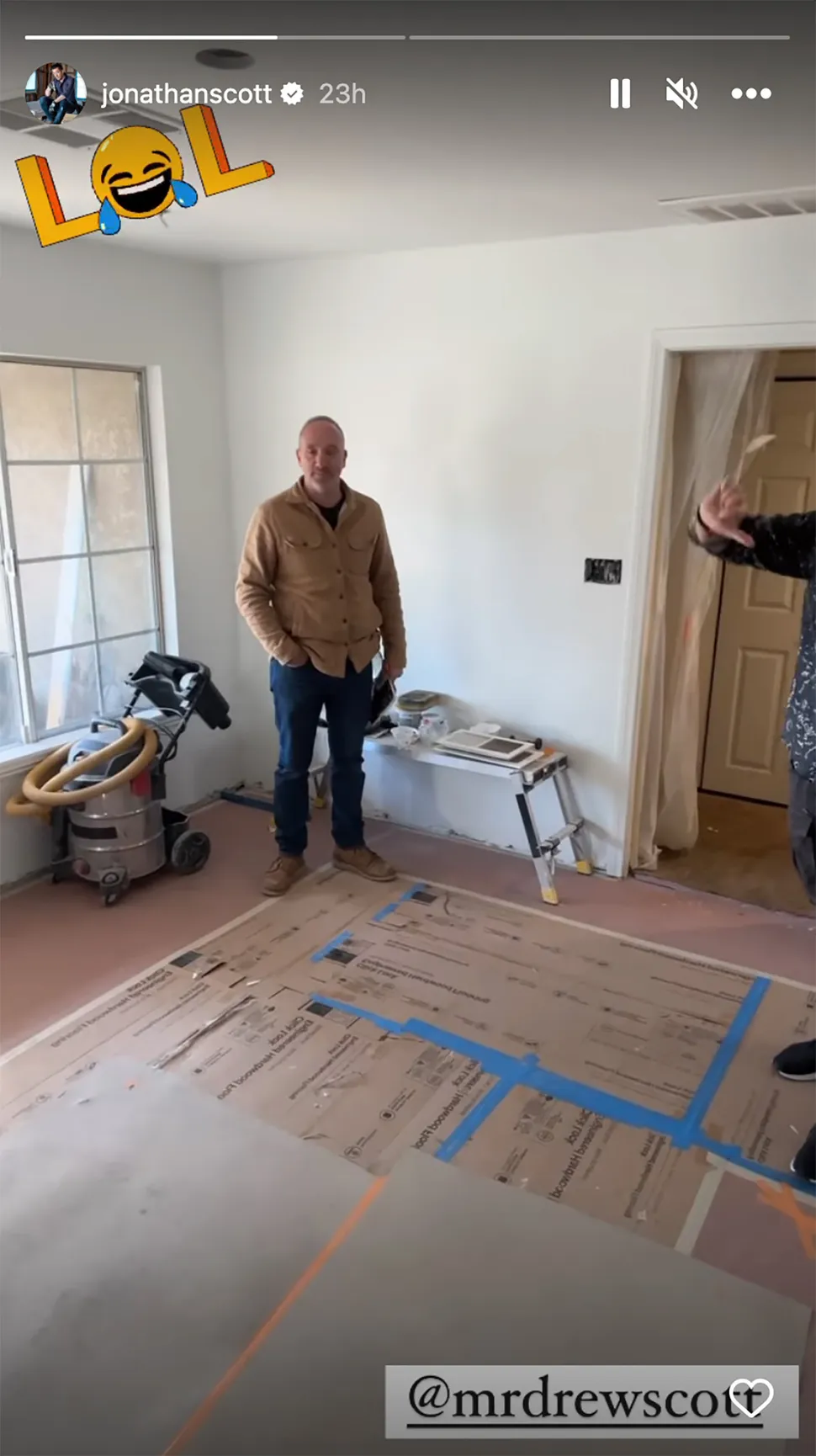 A member of the crew defended himself in a funny altercation with the HGTV star, noting:
Random guy on the team: "I think it's great."
Jonathan Scott: "He's awfully small! [Then Drew] You have to carry a brandy snifter or something."
What a roast. Many fans also commented on Jonathan's post in their own way – many of them in the spirit of "not from me". As it turned out, a lot of fans seem to agree with the Property Brothers star, and one of them even turned joking posts about Drew into a compliment for Jonathan.
Jonathan, I think Drew's sweater and many of his shirts are too small for him! I like the outfits you wear! You look great!!!
Wow, thirsty, casual fan. Another fan joked about the reality of construction in a TV show compared to construction in real life.
I wonder how many builders come to work in such clothes? Where I live, I need to wear reflective glasses, boots/shoes with steel caps and a helmet. I guess this is the world of television for you, hey.
Hey, reality TV never said it was real or even practical!
Although the siblings did not always see eye to eye in their work decisions (for example, Drew initially hated the name Property Brothers), in general, both brothers have a great relationship, and they even tend to be sentimental people. However, one thing I'm excited about is more of this poking fun at Scott when new episodes of "Brother vs. Brother" appear on the Wednesday night TV schedule on HGTV. Season 8 premiered in early January, so there should be a lot more where this came from.