Huawei wants to increasingly raise the popularity of its AppGallery, its own app store. It has been forced to use its own store since Google was banned from providing support for its products because of the US government's ban on the Chinese. The newest initiative is GameCenter, a game center with several benefits that is being launched today.
The new center for gamers on duty brings several benefits such as accessing games still in pre-sale and news first hand. GameCenter will feature exclusive titles such as: Starship Legion-AMG, BORN AS EPIC, Farm Legend, Survival Road, Ellr Land and many others.
Huawei also says that popular games are also already available in the downloadable application, such as Asphalt 9: Legends, Idle Heroes, Saint Seiya Awakening: Knights of Zodiac and so many others that should arrive soon.
Huawei's GameCenter is now available in the following regions:
Asia Pacific
Europe
Latin America
Middle East
Africa and other regions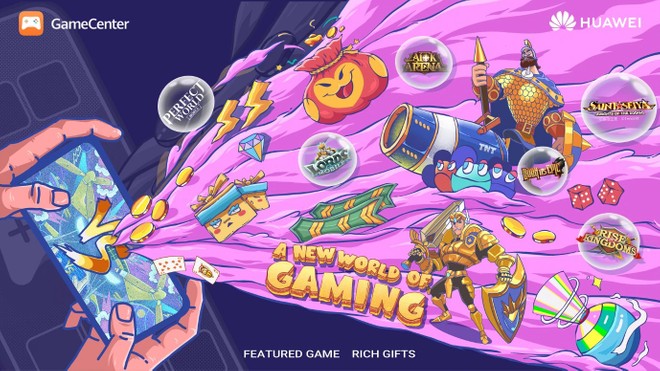 Another point is that users who register with Huawei GameCenter will also have access to exclusive rewards and discounts on items and games, a condition that for now is only valid in selected countries.
The Chinese also says that additional surprises may be hidden within certain sections of the GameCenter, bringing even more rewards for players.
To celebrate the launch of GameCenter, Huawei launched the "AppGallery Cashback – Play & Win Huawei Points" campaign, which is valid until the end of the month and will refund 25% of the expenses made in games from the banner above at Huawei Point for use within Huawei Mobile Services . Unfortunately the promotion is only valid for selected countries, and according to the regulation Brazil is not one of them.
Finally, the company said that soon the Game Center will have a gamer community to make the act of playing and finding new titles even more fun with friends.