The latest generation of GoPro with the Hero 8 Black and Max models arrived in Brazil at the end of 2019, but now we already have official information on the Hero 9 Black, which is coming with major improvements that should please vloggers and even more those who love it see how your videos are doing before you even finish recording thanks to the new front screen.
According to WinFuture, the images shown are official and show one of the great highlights of the new generation: the front screen, which should have the same function as the secondary, but will now allow recorders to see how the recorded material is doing while it is being produced and in Colors.
The website also mentions that the camera must support 5K videos according to documents received by them, although more technical details are not yet available.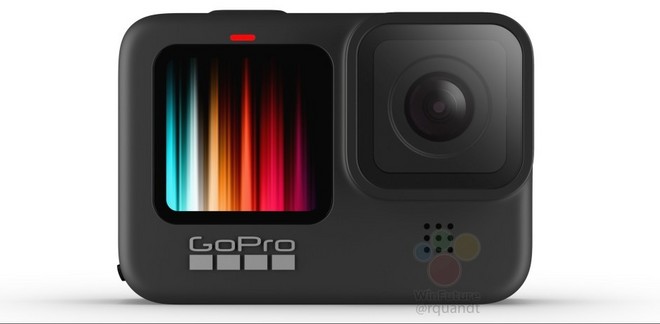 The new screen draws a lot of attention because, until now, GoPro cameras only had a monochrome screen that showed more basic information such as video length, frame rates, video resolution and other details.
In addition, as you can see above, the support for the camera has also been improved, now it is flexible, which helps a lot to position it in narrower places and avoids the use of additional accessories, which can complicate the use of the camera. action camera.
There is still no information on a release date for the new GoPro Hero 9 Black.