Galaxy Watch 3 is coming with Galaxy Unpacked this week, where we should see major releases like the Galaxy Note 20, Galaxy Z Fold 2, Galaxy Bunds Live and more. However, most of these devices should come with a high price and today we have news of a device that can fit in most people's pockets: the Galaxy Fit 2.
The rumor comes from the site SamMobile, which noted that Galaxy Fit, Samsung's smart bracelet-shaped exercise tracker, is no longer available in the official store, which may indicate a new version coming soon. See the screenshot of the official website where it is informed that the device is no longer for sale:


Another fact that raised the suspicion of a new Galaxy Fit surfacing was the certification of a device identified as SM-R220 by the NRRA of South Korea, the FCC and the Bluetooth SIG, which according to the source would be the Galaxy Fit 2.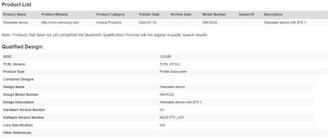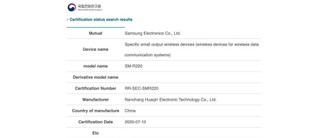 In addition we must remember that the Galaxy Watch 3 should not be cheap, after all it should cost from $ 399, which would be a bad option for those who just want to monitor physical exercise.
Finally, SamMobile says that it is possible that a Galaxy Fit 2 will be launched only in the third quarter, since all the silence regarding the exercise monitor may be due to the fact that it is still being developed, which totally rules out the possibility of it debuting. this week, but not to be presented at the end of 2020.