Microsoft confirms the first accessories to play Xbox Game Pass games in total on mobile, available with xCloud since September.
Project xCloud is already a reality. The Microsoft service has just announced its launch date (next September 15) and has confirmed more than 100 Xbox Game Pass games to which, from the date in question, we can play on our mobiles and tablets using the the company's streaming technology. But in addition, those of Redmond have also presented a first range of accessories with which to get the most out of this option and play in total comfort on our iOS and Android devices.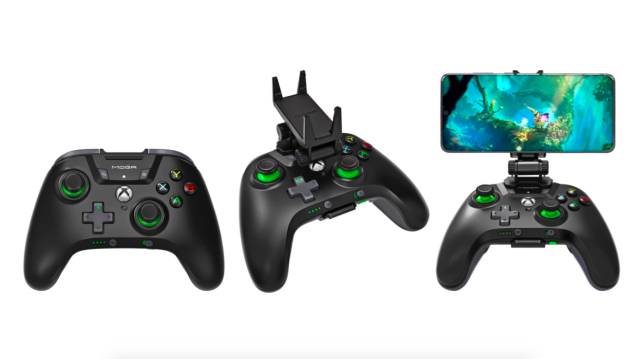 Among the brands Microsoft has partnered with are Razer, PowerA, and 8BitDo. The first has shown the "Xbox version" of its acclaimed Razer Kishi Universal Mobile Gaming Controller, Razer Kishi for friends. It is a controller compatible with iOS and Android that has been adapted to the size of our mobile, offers different configurations and has been awarded at all kinds of fairs and events, such as the latest edition of the CES (Consumer Electronics Show). It is priced at 89.99 euros and includes a 14-day sample of Xbox Game Pass Ultimate.
For all budgets
For its part, PowerA has presented a wide range of products related to Microsoft technology, starting with a review of the remote that it launched in November last year. We are talking about the new MOGA XP5-X Plus, which will arrive on the launch day of Project xCloud, will cost 74.99 euros and will have an improved battery among its great virtues. But PowerA is also working on a controller called MOGA XP7-X Plus, whose concept (of stretching and adapting) is very similar to Razer's proposal and is presented as the perfect alternative. It will arrive at Christmas of 2020 at a price of 89.99 euros, dates on which, for those less demanding, the company will also put on sale the MOGA Mobile Gaming Clip 2, an accessory of 14.99 euros that allows you to couple our mobile to the original controls Xbox One and Xbox Series X. Options according to taste and pockets.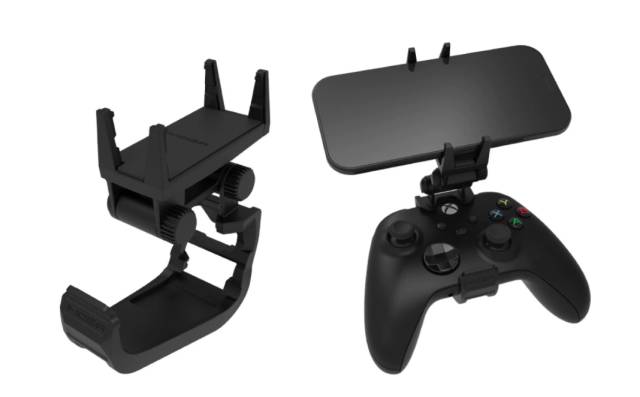 There would remain 8BitDo, which has wanted to distance itself a bit from its competitors and, although it has also shown a controller, it has done so with a retro look that is reminiscent of the controls of Super Nintendo. In fact it will be called SN30 Pro, it will arrive on September 21 and it is already available for reservation on pages like Amazon, where it has an estimated price of $ 44.99. But 8BitDo will also have an economical option and will market its own Mobile Gaming Clips to use the controls for Xbox One and Xbox Series X. And although they will have the same price as those of PowerA, they will come out a little earlier. Specifically, they will do it the same day as the SN30 Pro, on September 21. Project xCloud thus demonstrates the confidence of Microsoft, which wants the service to be well wrapped to offer the best possible experience.