As the world of smartphones was developing day by day, there was news for the 120W charged phone. The first model to use the charging speed that came with Qualcomm Quick Charge 5.0 showed itself. The model also draws attention with its features.
The phone companies, which compete in many features, have determined the charging area as a competitive area. The launch date of the model, which will be the first in this field, was announced with a share published by iQoo.
120W charged phone release date
The high speed charging in flagship models is now over 100W. The company, which will be the first in this field with the new iQoo 5 model, announced the release date of its new model through Weibo. There are also a few details about the features of the models.
August 17 was shared for the 120W charged phone release date. It is stated that with the event to be held on this date, the model will be the fastest charging model that will meet the users. Thanks to 120W charge, it reaches 50 percent from 0 percent in 5 minutes. It takes about 13 minutes to fully charge.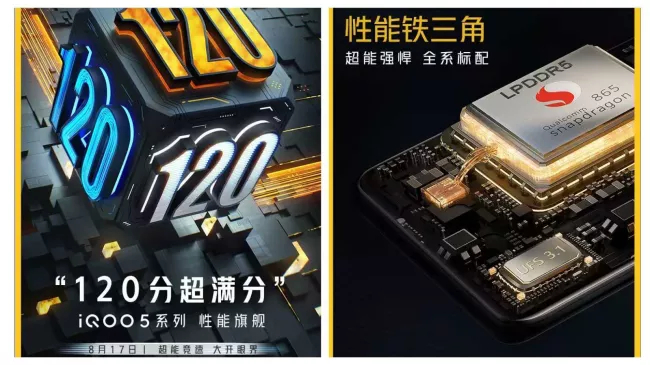 The event, which will be held at 9:30 am, is expected to introduce iQoo 5, iQoo 5 Pro and iQoo 5 Pro 5G models. It is stated that the models feature Snapdragon 865 processor and UFS 3.1 storage.
On the other hand, there are also claims that another Chinese company could introduce a phone with 120 W fast charging support and that iQoo 5 will not be the first.