Blake Shelton has made no secret of how much his life has changed since he became the stepfather of Gwen Stefani's three sons. In fact, the opportunity to spend more time with his family is one of the reasons why the country singer is leaving The Voice at the end of the current season. When these paternal instincts woke up, they must have hit Shelton hard, because he seems to have found a surrogate son in the person of new coach Niall Horan, and the duo shared a sweet conversation on social media before the last rounds of blind auditions.
The connection between Blake Shelton and Niall Horan was a pleasant surprise in the 23rd season. Longtime fans of the show knew what to expect from the cowboy's rivalry with Kelly Clarkson — they renewed their feud even before the episodes began airing — but the former One Direction member and rapper Chance the Rapper get along well with veteran coaches, and the relationship between father and son is especially warm. Shelton paid tribute to his new "son" in his Instagram stories over the weekend, posting: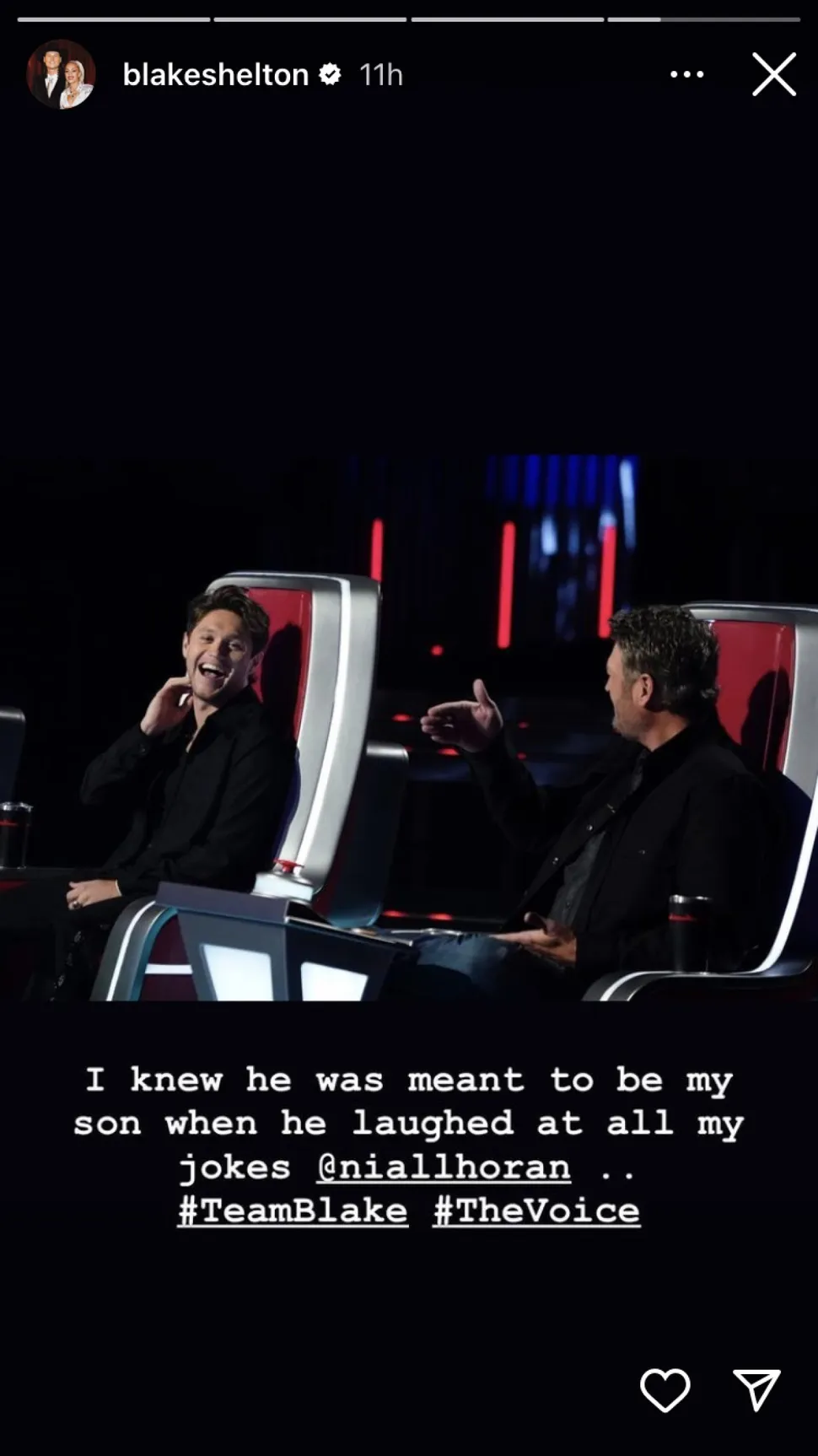 In fact, I'm not sure which is more adorable — Blake Shelton's words about when he knew Niall Horan was going to be his son, or the way the "Heaven" singer looks at the longtime coach. In The Voice, the two began calling each other exclusively "dad" and "son," as evidenced by Horan's equally sweet response to his own "Stories":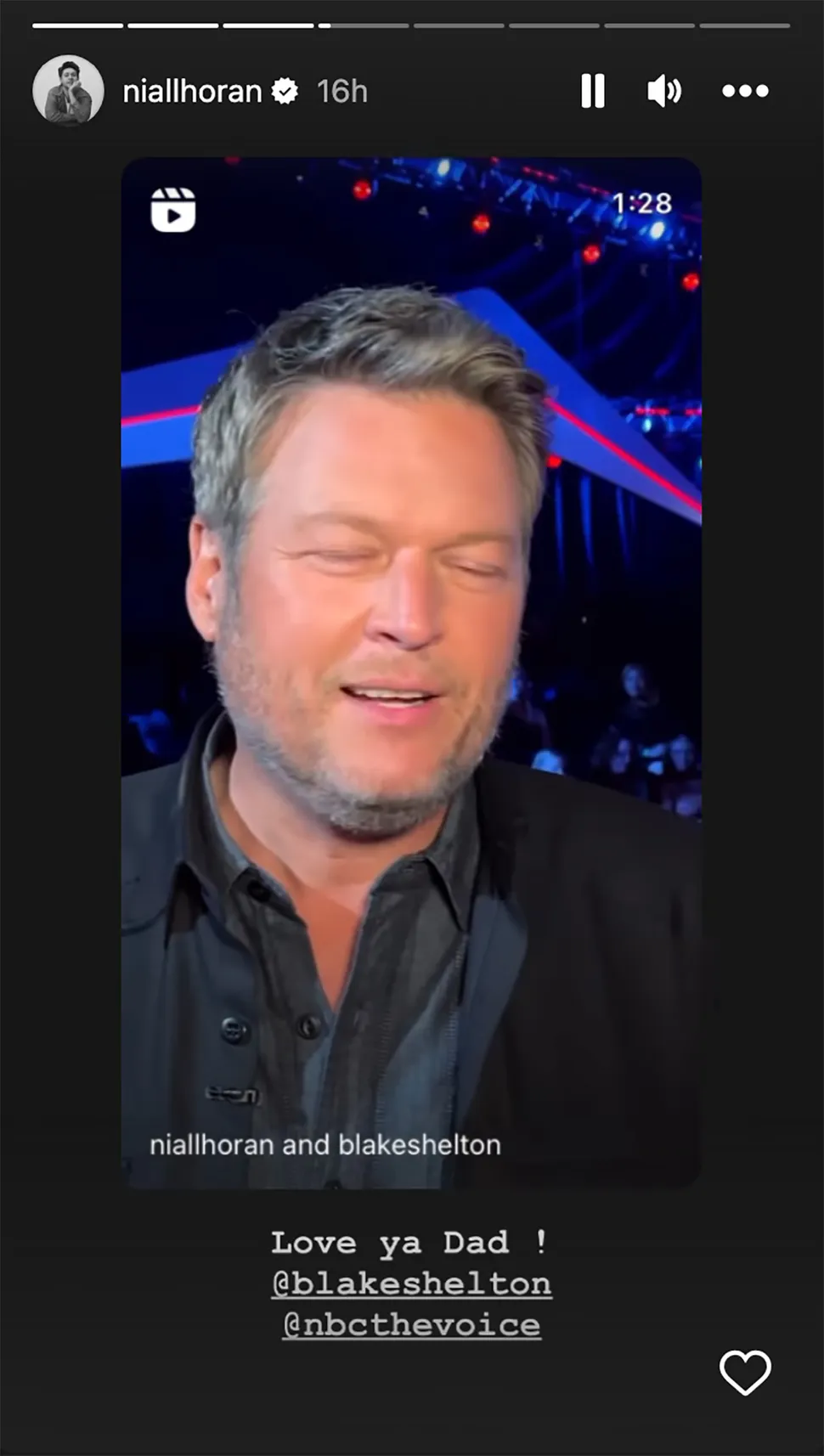 Niall Horan said only enthusiastic things about the coach, who became known in the series for his machinations. Blake Shelton even trolled his wife Gwen Stefani when she was a coach on "The Voice" last season, and even exchanged jokes with Carson Daly's 13-year-old son. But Horan considers Shelton a "beauty," and he said his new "dad" couldn't have been more welcoming when he joined the show, even helping him in the "terrible" parts.
Watching them interact during the blind auditions has been fun so far. Niall Horan has worked on perfecting Blake Shelton's country sound to the point that cowboy sometimes allows the Heartbreak Weather artist to present his ideas to potential members of Blake's team. Horan also perfected Shelton's trademark "finger point", and fans got a lot of heartfelt conversations between them, including they joked about fishing together, and Horan helped "old man" Shelton get up from his chair. Watch a few more moments from this special connection:
The dynamics of the father-son relationship is different from the usual taunts that occur between Voice coaches, and I, for one, am glad to see how this continues to develop further in the competition. The blind auditions will end this week, so connect at 8 p.m. ET Monday and 9 p.m. ET on Tuesday on NBC. Also check out our TV program for 2023 to find out what premieres are expected in the near future.